Its Tuesday T U N E S D A Y…a way to make your Tuesday more enjoyable with some good jams.
Today I'm diggin' the funky 60's hit GREEN ONIONS by Booker T & The MGS.
What would be playing in your head as you walked through the halls of high school in 1962? Mine would most definitely be this.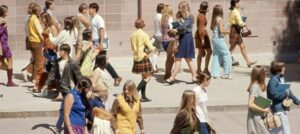 Hope this makes your Tuesday a little more groovy.