Today's Feature : [The Magical Corset]
Because the last post featured a hand-made, custom piece of clothing that takes so much time and so many tools to make, I wanted to feature it again!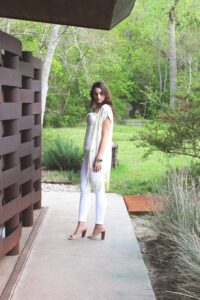 People typically think of the corset as an undergarment used to suck you in and lift you up, but with the intricate hand work it takes to create the corset, I think it deserves to be shown off–to be worn without a top or dress on top of it.
Maybe you think this sounds distasteful or inappropriate, but see it styled below…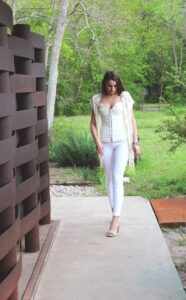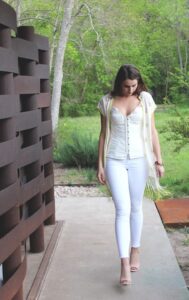 I made this corset to be worn as a top, and yes a more sexy top, but still appropriate. Here I've styled it a few ways to transform the corset into a contemporary garment.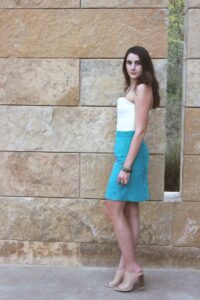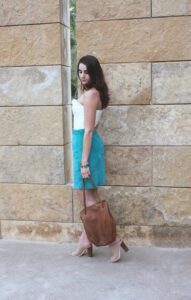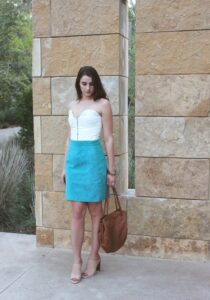 Products Pictured: White Jeans-J Brand // Kimono-Red Bird Boutique // Turquoise Skirt-Vintage // Tan Shoes-Vince Camuto // Brown Purse-Argentina Street Market//
Photographed by: Brigitte LaRue
Corset Designed/Produced by: Brigitte LaRue
Taken at: Lake Austin, Austin, TX