Fashion Weeks around the world are in full swing, and New York wrapped up theirs a couple of weeks ago. While fashion continues to cycle around, there always seems to be something new and exciting on the runways of NYC.
Below are the trends and looks that particularly stood out to me for Spring 2016:
1. Fringe
Fringe freaks rejoice (we're rejoicing)! Whether entirely covering a dress/ensemble, or applied as a trim for fine details, fringe is still going to be relevant next year.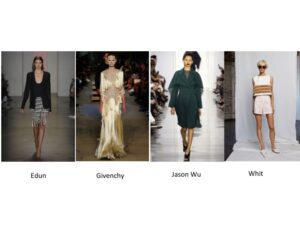 2. Pleats
Permanent Pleats were out for a while but they're back in full swing (pun intended). They were seen mostly on skirts, but designers also used them for full dresses, or as extra details.
3. Midis
In case you don't know. Midis — the length of an outfit (typically skirt or dress) that hits in the middle of your calf and/or in the middle of a mini and a maxi skirt length (hence the name midi) — are taking over the common short or long hems we're used to, and we're likin' the change!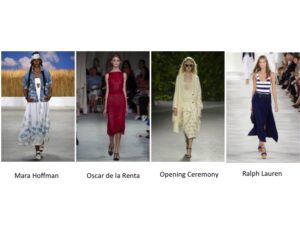 4. Lace/Crochet
Every year I think 'lace is going to get old' eventually! But every year it feels so right again and again. Apparently we will always be lovers of lace and crochet!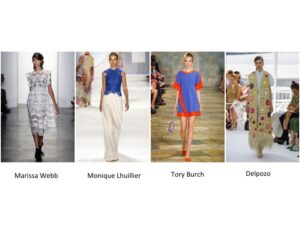 5. Sheer
Another trend I thought would definitely be out next year is sheer…but apparently sheer is being taken to new levels of sheerness. It might be time to invest in some pretty undergarments, because they're going to be showing in Spring!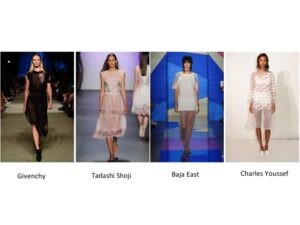 6. Ruffles
Not usually a big ruffle fan but this year ruffles just felt right with the femininity of so many collections. They were done tastefully, in most cases.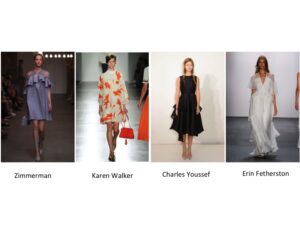 7. Florals
Floral prints Spring go hand in hand, but it seemed that almost every designer incorporated Florals into their collections this year…and we can't say we hate it!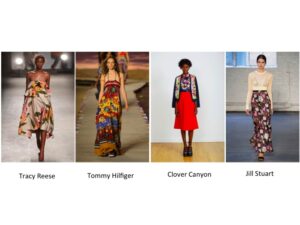 As fashion weeks continue we will be recapping other trends and favorite looks!
All photos found on Style.com or Elle.com.