As Texans, we have a special bond to Mexico…so naturally we love Cinco de Mayo.
While I am often inspired by Mexico in my everyday wear, I get particularly inspired during this time of the year.
Shops fill up with Mexican decor, clothing, food, etc. The vibrant colors of Mexican art and designs are everywhere. And the fiestas begin!
What are you wearing to your Cinco de Mayo fiesta?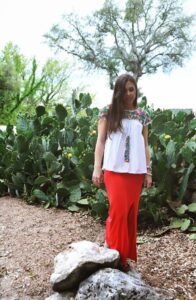 I have never paired this top with a colored bottom, but I love how this skirt makes the embroidery of the top really pop.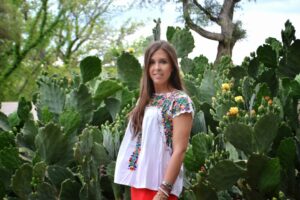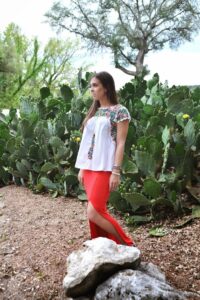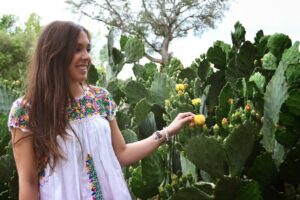 This is one of my favorite Summer tops. It was a Mumu dress that my mom bought in Mexico back in the 70s, but we cut it and made it into a top. I normally wear it with shorts or jeans but for a Fiesta I love it with a maxi skirt.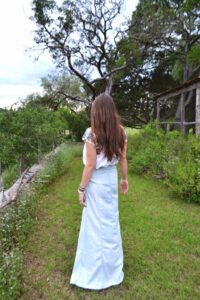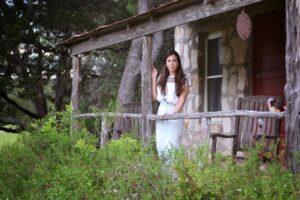 I guess I really love it with a maxi skirt, so much that I styled it with 2 different skirts here. The chambray provides a more western style, that I think makes the outfit extra unique.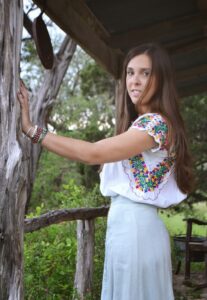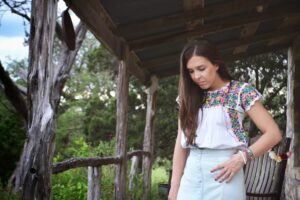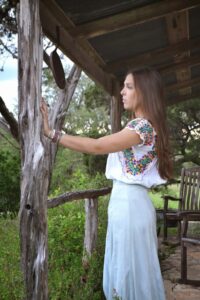 Although this particular top is vintage there are so many shops in Texas that sell similar blouses.
Red skirt is
Gianni Bin
i. Chambray Skirt is from an NYC Flea Market. Jewelry is from Mexico.
Happy Cinco de Mayo y'all! Don't forget your fiesta-wear.
Photographed by: Kristi LaRue
Modeled by: Brigitte LaRue
Styled by: Brigitte LaRue
Taken in: West Lake Hills, Austin, TX